Winter Wonderland
03 Dec 2022
A Holiday Outing at Bear Valley Farm
Photography:
Chelsea Cronkrite
Models: KATHI ODOM and BRIAN OSBORNE of Ursula Wiedmann Models
Special thanks to Bear Valley Farm for offering up their beautiful Christmas tree farm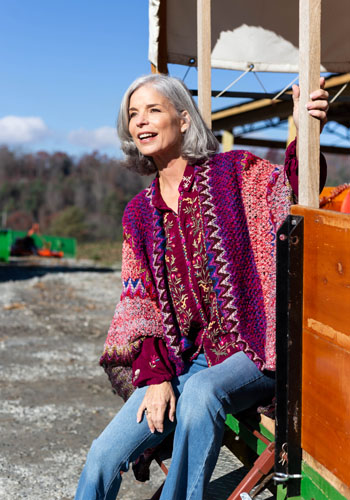 Tractr Jeans $90; Shiraleah Dora Cape $49; Johnny Was Bethau Blouse $340. All from A Jones in Cashiers.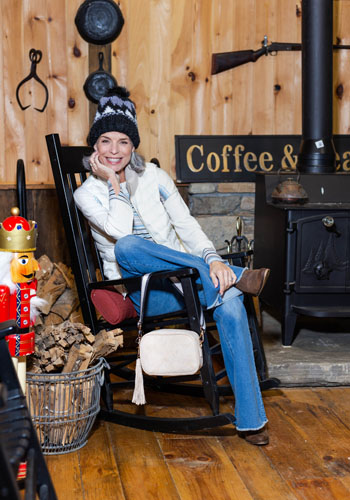 Kinross Isla Cashmere Sweater $352; Cortland Park Cashmere and Down Vest $352; Top it Off wool hat with Sherpa Lining $24; Leather Shield Cuff bracelet $44. All from Gracewear Boutique in Cashiers.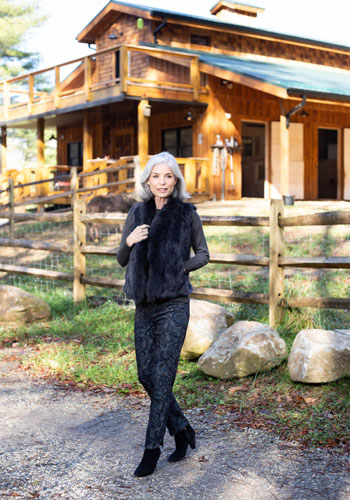 Metric Reversible Fur Vest in Navy $305; Metric Knits Crew Neck in Pewter $105; Joseph Ribkoff Multiprint Pant in Navy $215. All from Spoiled Rotten in Highlands.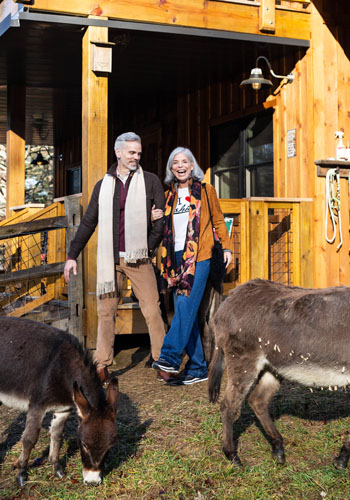 On Her: Black Tibetan Lamb Muff $249; Richard Grand Floral Cashmere Scarf $595; Mac Wide Leg Jean $249; Manto Lambskin Suede Jacket $1395; Volle Blanche Marah Fur Sneakers $319. On Him: Ruth Graves Baby Alpaca Scarf $345; Alpaca Wool Shirt Jacket $599; Raffi Cashmere Sweater $395; Smith Cotton Cashmere Shirt $225; Brax Corduroy Trouser $198; Alan Payne Leather Boot $325. All from TJ Bailey's in Cashiers and Highlands.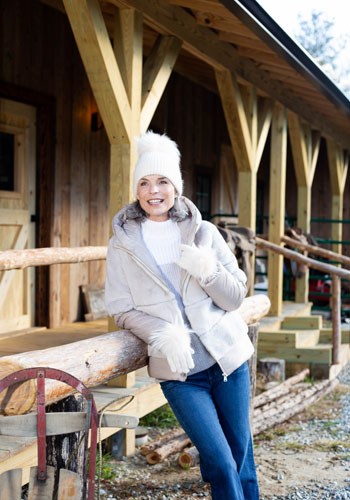 Kinross Cashmere Pleated Cable Funnel Neck in Mushroom $490; Linda Ross Rabbit Puffer in Champagne $1150; Edwin Highrise Flare in Tangled $198; Linda Richards Cashmere Fur Pom Hat in Cream $122; Linda Richards Cashmere Fur Pom Gloves in Cream $98. All from Wit's End in Highlands.